Phone data is expensive. Like, really expensive. And it's a hassle when you have to sign up for monthly installments of data, forever, along with the rest of your family using up the same data.
Enter Karma wifi hotspot, which offers you a backup plan to use the internet guilt-free, not worrying about how every second of Spotify or video streaming is proportional to the money you're spending.
Want to be able to talk on your phone while also using a wifi hotspot on the road? Using a Karma hotspot means your phone battery lasts more than an hour AND you can multitask.
Going on a business trip on the cheap and don't want to pay for hotel wifi separately? YourKarma it. (Also, you can grab an Airport Express and make your own wifi, as most hotels have an ethernet cord for free in the room.)
If you don't already have a Karma hotspot, get one just in case! Just use this Karma referral link/promo coupon code: edward9952
Use this Karma promo code for $10 off your Karma hotspot purchase!
Seattle Karma network coverage for important business trips: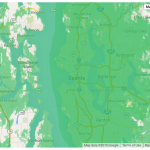 And the equally-important question of Karma network coverage for Kauai, Hawaii: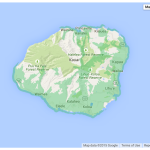 Here's a Karma Go invite code for $10 off your first Karma Go purchase!