BeanBox is a great subscription service to get delectable, small-roasted coffee delivered from Seattle every month.
Use this BeanBox referral coupon for 15% off your first order!
First of all, it's great for opening Starbucks-lovers' eyes to the magic of coffee beans that have actual taste. I have family outside of the great city of Seattle who love coffee for the caffeine, but have never explored what good coffee tastes like. 6 months of different micro-roasted coffees is a fantastic gift for these coffee lovers.
Secondly, with a new Beanbox subscription offer, you can actually just get your fix of coffee shipped to you. Used to live in Seattle and now live in the middle of nowhere when there's no good coffee around? Get your little cup of home shipped to you. (The sampler package isn't enough coffee to actually last for a month, so you'll want the larger Beanbox subscription package with less variety.)
I first heard about BeanBox from a local friend who was at Broadcast Coffee and got a little sampler. It was the perfect Christmas gift , so I got one for a friend who is now addicted to it. Make sure you take advantage of a 15% BeanBox promo code (aka, this BeanBox referral link) to get the most out of your money.
If you haven't already used BeanBox, you need to try it! Just sign up with this BeanBox referral link for 15% off your BeanBox order: https://beanbox.co/refer/306
15% Off BeanBox Order (Expires 10/2015)
Here's one of my friend's monthly BeanBox sampler packages: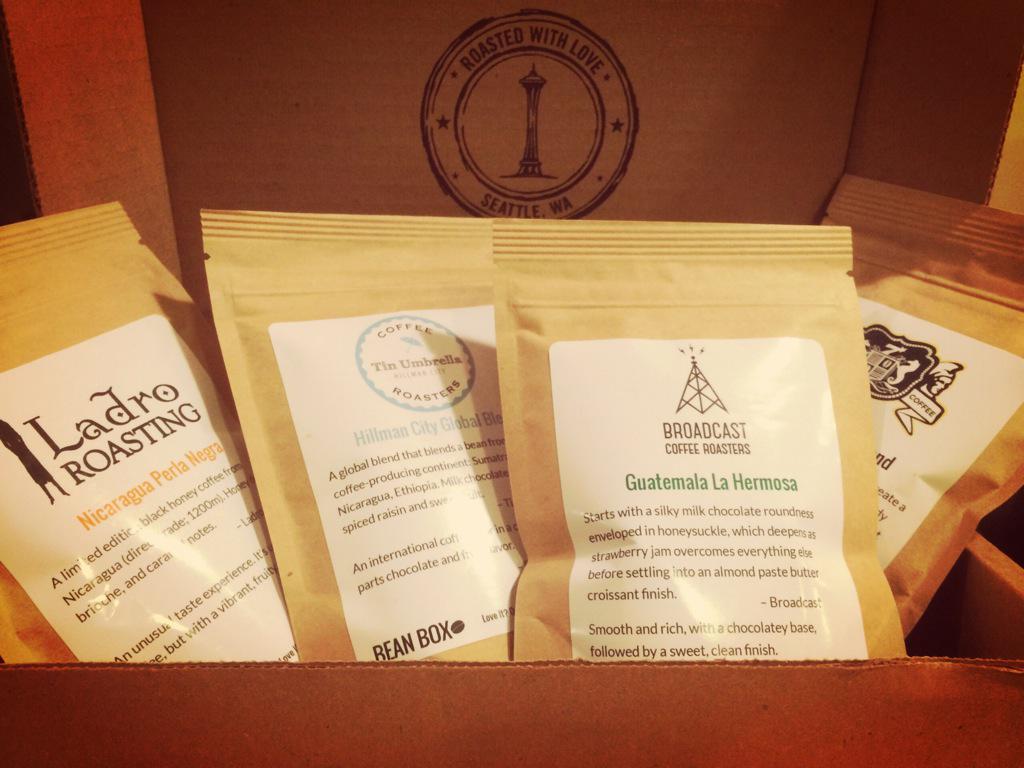 Here's a BeanBox invite link for 15% off your first BeanBox order!