3 Dalis, 2 Picassos in our 5 bed Pacific Heights @Airbnb. Doing #MKTGNATION14 right. pic.twitter.com/Dhe1aZTBSK

— Edward Unthank (@EdwardUnthank) April 9, 2014
Yep, that's right. We booked an AirBnB mansion in San Francisco for a conference, and there was priceless art hanging everywhere. Conferences are a perfect spot to do this, if you're going with an entire team—the cost of the AirBnB mansion with 5 rooms was significantly cheaper than having to pay for five separate hotel rooms, and the experience was incredibly better.
Want to get away for a weekend but don't want to spend a premium on hotels? AirBnB vacations to anywhere you want.
Going on a business trip on a budget? AirBnB it. In San Francisco, the worst hotels you can get are $200/night. If you plan on staying in an AirBnB, you can do $125/night and not have to deal with shady hotels in the process. If you're looking to pay for luxurious hotels, you can spend that same amount each night and rent an entire house that's twice as nice, without having to deal with the excess people.
If you haven't already signed up for AirBnB, you need to try it! Just sign up with this AirBnB invite link: airbnb.com/c/eunthank?s=8
Use this AirBnB invitation link for $25 off your first AirBnB booking!
A view from our AirBnB mansion in SF: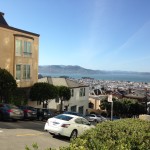 One of three separate original Picasso paintings in that AirBnB mansion in SF: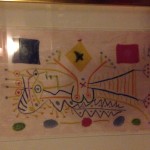 Here's an AirBnB invite code for $25 off your first AirBnB booking!